VERSAILLES NOIR
The Garden of Eden
Let surrender in the Garden of Eden, earthly paradise populated by succulent flowers. Socci's Versailles Noir precious finishings embody the contamination between ancient and modern, light and shadow, desire and temptation thanks to gorgeous inlaid floral decorations, the hallmark of the Company since 1962.
Bright and colorful flowers blooms upon this Collection thanks to the evocative baroque effect of Black Erable Finish and Oro Vivo gold details. The 100% gloss Natural Finish enhances the minute inlaid decoration inspired by a wildflower meadow.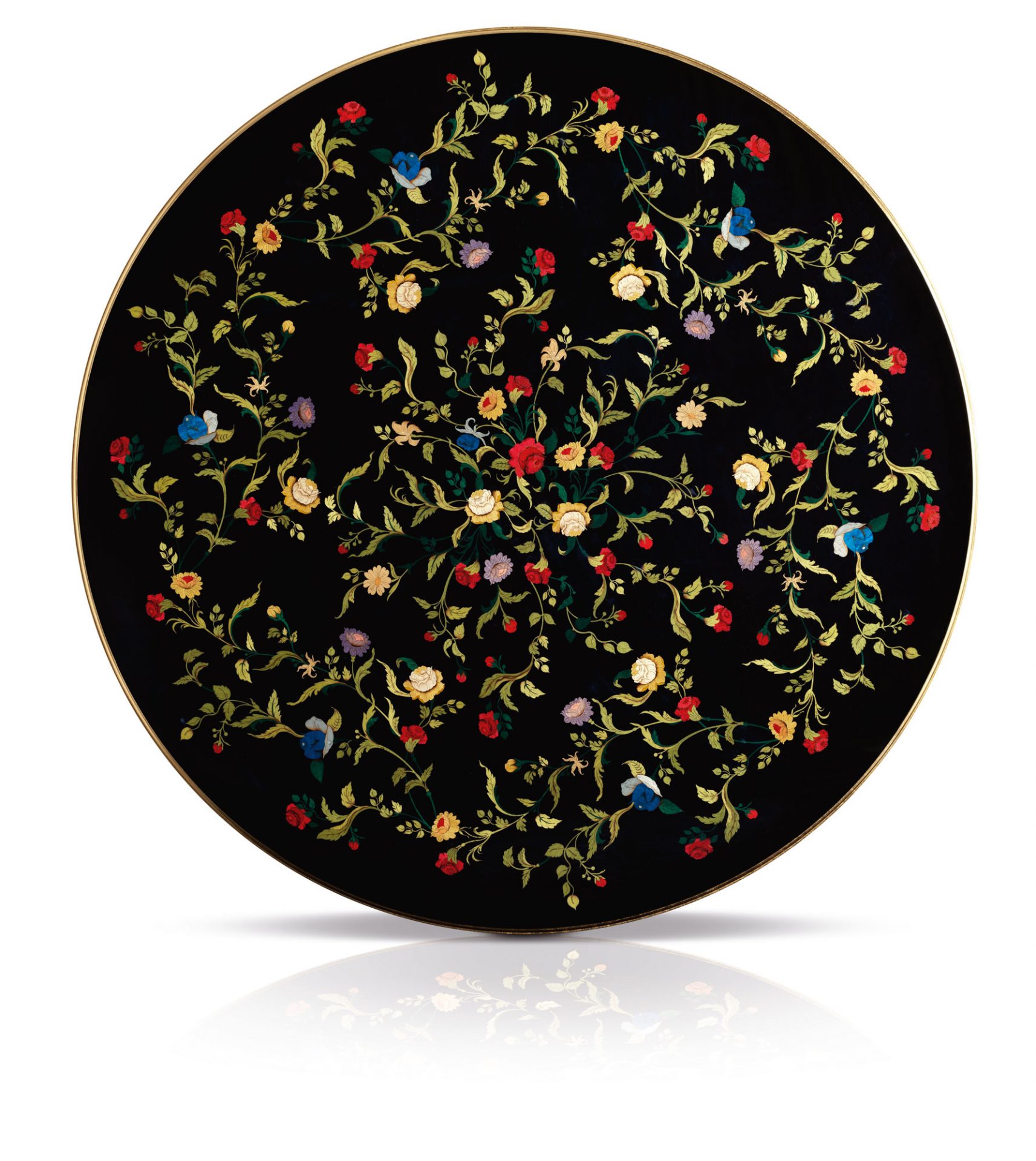 VERSAILLES IN CUSTOMIZED PROJECT
Socci manages ambitious Governmental, Residential, Hospitality and Business projects combining original design, expert craftsmanship and modern technology. International award-winning Interior Designers, Architects and Contractors specify Socci's products in their luxury estates and interiors for the sumptuous and ravishing style of these classic design collections.
Socci is responsible for the design and the manufacture of custom-made products: pieces of furniture in special sizes and tailored briar-root veneer finishing, wood-work paneling for wall and ceiling, doors and home accessories, such as lighting sets and carpets, to achieve a total look furnishing concept.