SOIRÉE PARIS
Contemporary cult
Socci revises French eighteenth century splendor in a contemporary and glamorous tone, preserving the fundamentals of its style: impressive and refined design, briar-root veneers in natural finish, shiny gold fittings. Precious details like the warm and intense shades of Honey Onyx spread an exclusive atmosphere in every ambience.
Furniture. Support structure are made in ash brair-root with 100% gloss finish. Built-in Honey Onyx top th. 2 cm with 45° bevelled edge and polished finishing. Handles are made in honey onyx bar th. 2 cm with aluminion plate and support in polished gold finish.
Sofa set and bed. Side and back panel are veneered in ash brair-root with 100% gloss finish and built-in strips in acrylic covered with polished gold foil. Front side of amrest with built-in Honey Onyx bar th. 2 cm.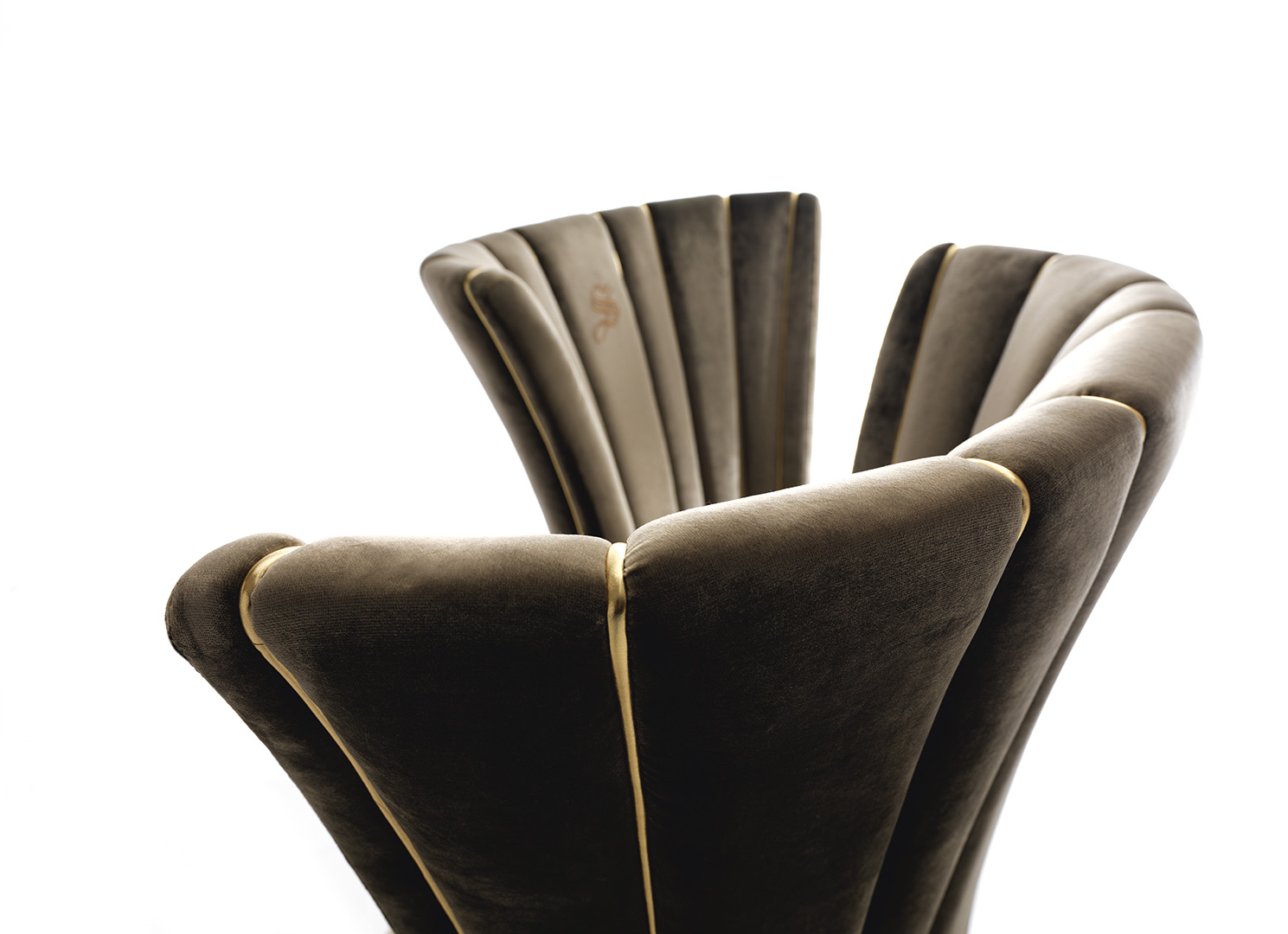 SOIRÉE PARIS IMPERIAL SUITE